Life Science Funding Program
Supporting medical technologies worldwide by focusing on collaboration guided by our mission and centered on people
About the Life Science Funding Program
At CUBIO, based in Houston, we are committed to bringing in the right talents and expertise to support and guide Life Science companies who desire to safely and securely expand their business to China with CUBIO's trusted investor and accelerator partners. To provide a more efficient growth path, we are providing the CUBIO Life Science Funding Program (LSFP). This directed accelerator program is designed for all mid-and late-stage innovative medical device and biotech projects to be ready and set up to expand their business with the Chinese market. The immersion experience will include a business bootcamp within Jiangsu Province, China. The entire program is totally FREE!*
*Our partner JITRI will fully sponsor your expenses in China according to your project completion. CUBIO will not charge you any training or service fee for the program. CUBIO reserves the right to the final interpretation of the Life Science Funding Program.
Understanding the China Market
Market and Regulatory Requirements for MedTech
5 keys to Access the China Market
Panel – Market growth in the Med-tech device Industry in China and Globally
We are calling for innovative medtech, biotech, and medical device projects worldwide to join us and take advantage of the world's largest emerging healthcare market. Applicants must meet the following requirements:
– You must be at least a partial owner of a life science company. Later stage companies are preferred, particularly if your company is mature, launched, or close to launch
– For medical device companies, Class II or Class III devices are strongly preferred
– When applicable, company's product should be entering or have already completed the FDA registration process or a similar certification process if it is a non-US company
– Biotech projects must have at least reached the animal testing phase, if applicable
–  Having a Chinese-speaking core team member is a strong advantage as the application is in Chinese
– Company must have a desire or plan to register their business in China
– All technical documents and data provided must be accurate and reliable. Should any participants apply under false pretenses, they shall be held responsible for violation of the rules
According to your business type, you will receive:




Preferential access to supportive loans from financial institutions
Free R&D office for three years, up to 10800 ft² (1000 m²)
Two apartments with three years of free rent
Enjoy salary subsidies and access to top-tier education for children
Other social benefits may be available
Enjoy other incentives, including industry funds, an R&D refund, and more
Our one-stop solution aims to ease the obstacles and concerns of the companies who desire to access the Chinese market:

Submit applications
▪ Assist with completing all relevant paperwork
▪ Serve as your exclusive liaison with SIP

1 Month
Application review
Keep you posted on the latest updates

2-3 Months
Online/offline presentation
▪ Provide you with a detailed Chinese market report
▪ Help you polish your presentation to fit the preference of the Park

6-12 Months
Landing preparation
▪ Help you set up a Chinese operations team based on your needs.
▪ Connect with outstanding CRO/CDMOs in China.
▪ Assist you with improving your plan during the registration and application process so that you receive feedback on problems in a timely manner, thus speeding up the overall approval process.
▪ Help connect you with experts in the industry, guide your clinical trial plans, and promote the clinical application of your products.

12-18 Months
Launch & development
▪ Brand promotion through our global conference and partner events; promote your company in mainstream Chinese media/associations/organizations
▪ Our professional financial advisory team will guide you to the capital market in China.
In Houston (CUBIO Innovation Center)
After being accepted to the program, you may take part in a 3-6 month acceleration period. This period is designed to help you to obtain an overall insight of China market opportunities, understanding cultural and regulatory differences, and providing preliminary guidance. The acceleration period will become your first step to achieving your goal to land in China.
Once applicants are ready for international expansion, our partner, Jiangsu Industrial Technology Research Institute (JITRI), will sponsor them on an immersion business bootcamp in Jiangsu, China. At the bootcamp, participants will learn about IP protection, Chinese regulations, and business culture, as well as starting the process of registering with the National Medical Products Administration (NMPA) in China.
This  program is only for companies that are seriously seeking to land in China.
TomoWave
Tomowave is a US photoacoustic tomography technology company whose leading product is in breast cancer screening. In 2018, the company connected with JITRI for the first time. After two years of project polishing, regular communication & negotiation, and site selection, TomoWave signed their landing agreement with JITRI in December 2020, thereby establishing TomoWave China.

Jiangsu Industrial Technology Research Institute (JITRI)
Founded in December 2013, JITRI aims to support and promote both industrial technology research and the commercialization of advanced technologies that may attain success in Jiangsu Province. JITRI focuses on bridging the gap between fundamental technology research and commercialization in China by providing financial support for medtech, biotech, and healthcare companies in their growth and development. JITRI has personnel of over 6,000 and representative offices in 7 cities around the world. Its research areas include advanced materials, biotechnology and new medicine, high-end manufacturing and equipment, new gen information technology and software, and energy conservation and environmental protection.
For more information, please visit their website.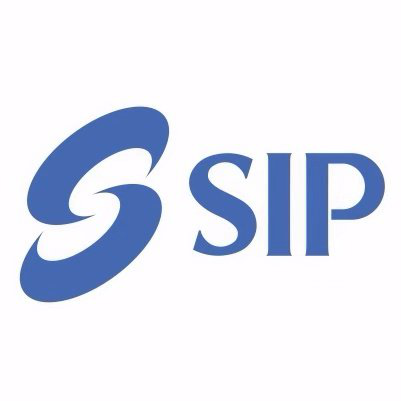 Suzhou Industrial Park (SIP)
Established in February 1994, Suzhou Industrial Park (SIP) is the first governmental cooperation project between China and Singapore. SIP covers an administrative area of 278 sqkm and with 800 permanent residents. It is a component China's reform and opening-up policy which was reinvigorated with Deng Xiaoping's Southern Tour in 1992. SIP is the first open comprehensive innovation experimental area in China.
With experience gained from this partnership with Singapore and other advanced countries and regions, SIP has adopted a succession of strategies that facilitate innovative industrial development, economic globalization and urban modernization. Due to these efforts, it has made remarkable achievements in both economic and social development, including setting up a management system and an operation mechanism in line with international norms. To support its development, the Chinese and Singaporean governments founded the Joint Steering Council, blazing a trail for mutually-beneficial international economic cooperation.