Providing funding to medical technologies worldwide by focusing on collaboration guided by our mission and centered on people
About CUBIO Texas Challenge
At CUBIO, based in Houston, we are committed to bringing in the right talents and expertise which need support and guidance in expanding their business in China. To provide a more efficient growth path, we are now launching the CUBIO Texas Challenge. This directed accelerator program is designed for all mid-and late-stage innovative projects to be ready and set up to expand their business with the Chinese market. The immersion experience will include an immersion Bootcamp within China. The entire program is totally FREE!*
*Our partner JITRI will fully sponsor your expenses in China according to your project completion. CUBIO will not charge you any training or service fee for the program. CUBIO reserves the right to the final interpretation of the CUBIO Texas Challenge.
Understanding the China Market
Market and Regulatory Requirements for MedTech
5 keys to Access the China Market
Panel – Market growth in the Med-tech device Industry in China and Globally
We are calling for innovative medtech, biotech, and medical device projects worldwide to join us and take advantage of the world's largest emerging healthcare market. Applicants must meet the following requirements:
– They must be owners of startups (launched or close to launch) or mature companies in the medtech, biotech, and medical device fields
-For medical device companies, products must be Class II or Class III devices
– They must have a desire or plan to land in China
– Their product must either be already be registered with the FDA or near registration
– All technical documents and data provided must be accurate and reliable. Should any participants apply under false pretenses, they shall be held responsible for violation of the rules.
If you have a medtech, biotech, or medical device company and are looking to expand to China, the CUBIO Texas Challenge can provide the resources and guidance you need to ensure the success of your company in its overseas growth.
CUBIO has partnered with JITRI to provide you with the necessary funding and training so that you are ready for business in China. The ideal candidate to the Challenge will have launched thier product or be near launch.

Funding and Connections
JITRI will be the first investor in your Chinese company, providing the initial funding of about $50,000. Further multi-million dollar funding is available. Representatives from JITRI will also introduce you to an industrial park in China that is a proper fit for your company's needs and goals.

Collaboration Terms and Conditions
In return for its initial investment, JITRI will receive equity of about 30-40% in your Chinese company. There will be no transference of IP with JITRI and no in-licensing. JITRI will not have any involvement in company's US branch.
Our one-stop solution aims to ease the obstacles and concerns of the companies who desire to access the Chinese market:
Private and government VC/PE investment
Connections with local governments for preferential treatment
Consulting services and mentorship
Chinese operations team build-up
Clinical trial, registration, and KOL support
∗ All of the above-mentioned services are complimentary!
Comprehensive consulting & landing services in China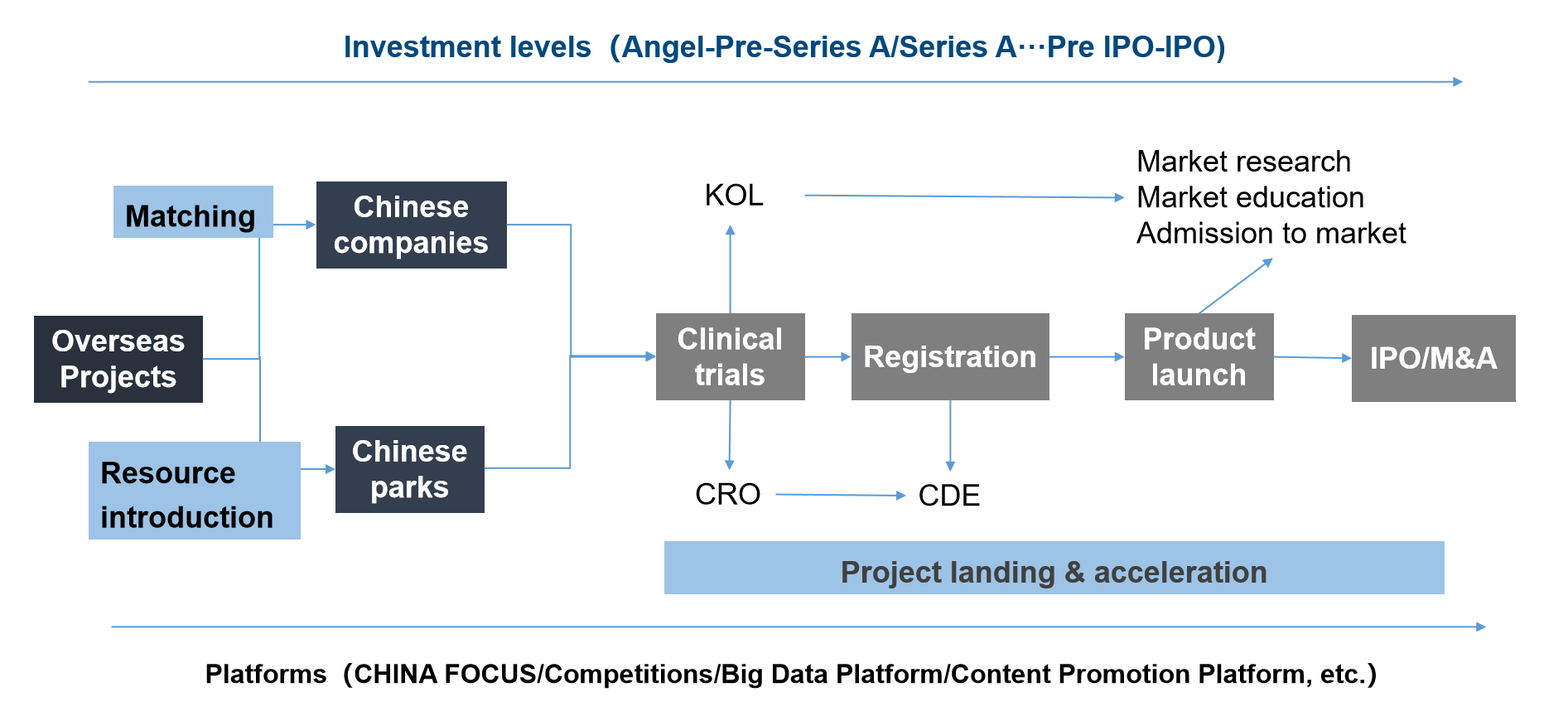 In Houston (CUBIO Innovation Center)
After being accepted to the program, you may take part in a 3-6 month incubation and acceleration period. This period is designed to help you to obtain an overall insight of China market opportunities, understanding cultural and regulatory differences, and providing preliminary guidance. The incubation and acceleration period will become your first step to achieving your goal to land in China.
Once applicants are ready for international expansion, our partner, Jiangsu Industrial Technology Research Institute (JITRI), will sponsor them on an immersion business bootcamp in Jiangsu, China. At the bootcamp, participants will learn about IP protection, Chinese regulations, and business culture, as well as starting the process of registering with the National Medical Products Administration (NMPA) in China.
This  program is only for companies that are seriously seeking to land in China.
TomoWave
Tomowave is a US photoacoustic tomography technology company whose leading product is in breast cancer screening. In 2018, the company connected with JITRI for the first time. After two years of project polishing, regular communication & negotiation, and site selection, TomoWave signed their landing agreement with JITRI in December 2020, thereby establishing TomoWave China.

Jiangsu Industrial Technology Research Institute (JITRI)
Founded in December 2013, JITRI aims to support and promote both industrial technology research and the commercialization of advanced technologies that may attain success in Jiangsu Province. JITRI focuses on bridging the gap between fundamental technology research and commercialization in China by providing financial support for medtech, biotech, and healthcare companies in their growth and development. JITRI has personnel of over 6,000 and representative offices in 7 cities around the world. Its research areas include advanced materials, biotechnology and new medicine, high-end manufacturing and equipment, new gen information technology and software, and energy conservation and environmental protection.
For more information, please visit their website.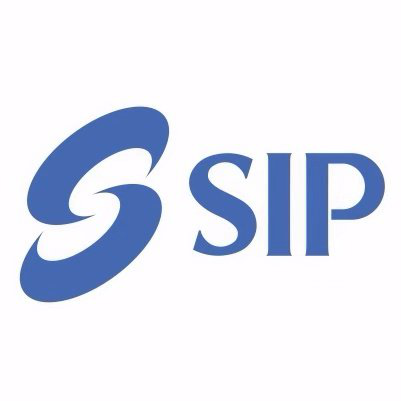 Suzhou Industrial Park (SIP)
Established in February 1994, Suzhou Industrial Park (SIP) is the first governmental cooperation project between China and Singapore. SIP covers an administrative area of 278 sqkm and with 800 permanent residents. It is a component China's reform and opening-up policy which was reinvigorated with Deng Xiaoping's Southern Tour in 1992. SIP is the first open comprehensive innovation experimental area in China.
With experience gained from this partnership with Singapore and other advanced countries and regions, SIP has adopted a succession of strategies that facilitate innovative industrial development, economic globalization and urban modernization. Due to these efforts, it has made remarkable achievements in both economic and social development, including setting up a management system and an operation mechanism in line with international norms. To support its development, the Chinese and Singaporean governments founded the Joint Steering Council, blazing a trail for mutually-beneficial international economic cooperation.