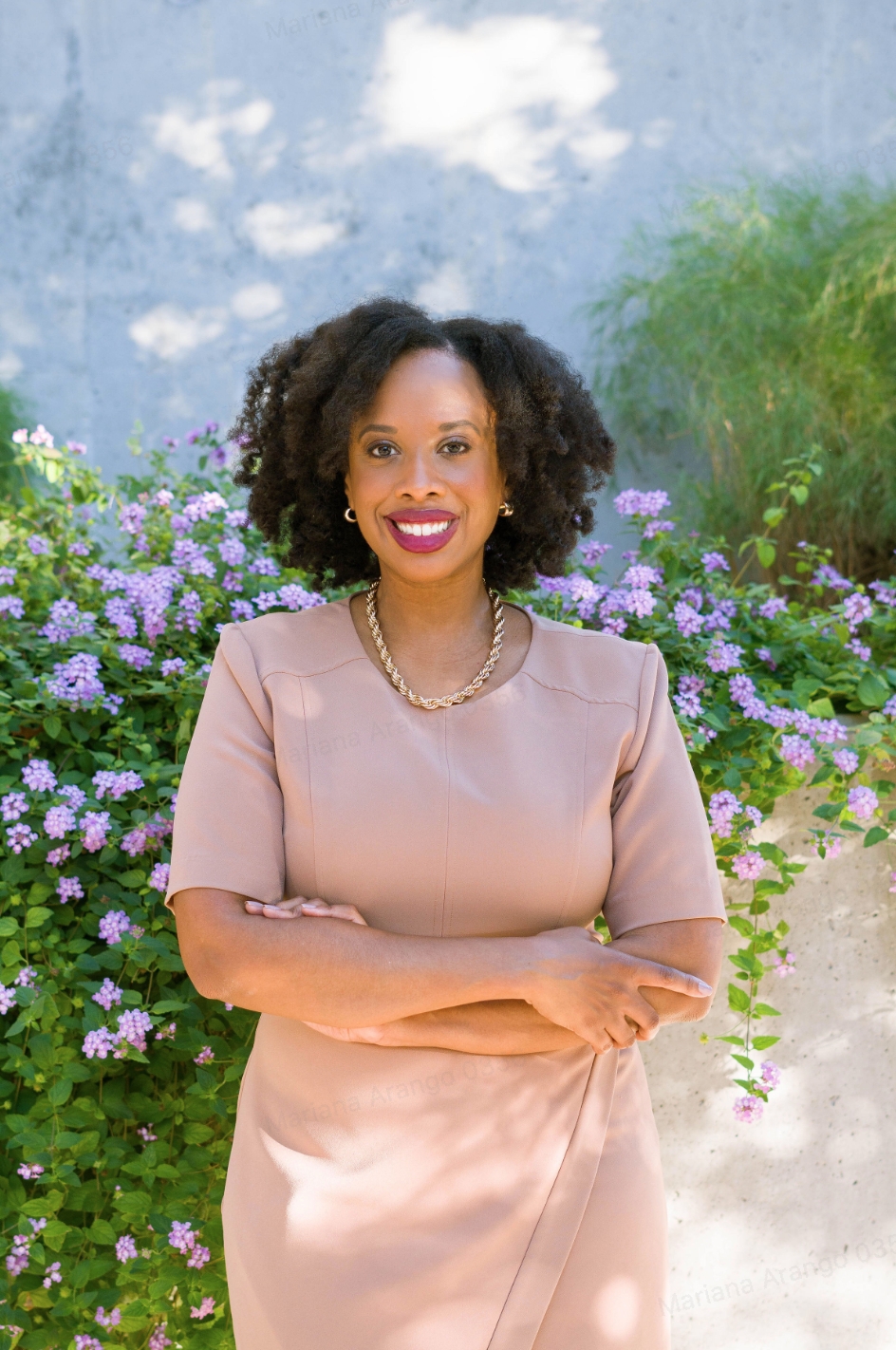 In a competitive startup environment, securing funding can be a challenge, particularly for underrepresented entrepreneurs. Searching for financial support can already be an uphill battle
without accounting for biases and unequal opportunities. Those additional challenges can make the task beyond reach. That's where Fundr comes in. Lauren Washington, the founder of Fundr experienced her own struggles in the industry. After winning the 43North pitch competition for her first company, KeepUp, she couldn't raise additional funding. This was back in 2014 before she understood the funding gap and inherent bias. Washington then saw her experience reflected among hundreds of women during her time at Black Women Talk Tech, which prompted her to develop tools to provide more access and opportunity. Washington's platform aims to bring more equity to the startup space by removing bias and empowering
entrepreneurs. With a commitment to data-driven decision-making, Fundr differentiates itself from other funding platforms. Dive deeper into Funder.ai's vision, selection process, challenges faced, and advice from the founder herself.
The Inspiration Behind Fundr
Washington established Fundr in 2019. Having experienced both success and roadblocks as a Black woman in tech, she understood the need for a platform that promotes fairness and
transparency. Fundr focuses on helping underrepresented entrepreneurs navigate the funding world. By providing a space that eliminates bias and judgment, Fundr empowers
founders and investors alike. Keep reading to learn how.
Eliminating Bias and Supporting Underrepresented Groups
Fundr goes the extra mile to address the issue of bias in the startup funding ecosystem. The platform actively collects and tracks demographic data, including race, gender, LGBTQIA+ status, immigrant status, disability status, and veteran status. This data helps match underrepresented founders with investors who are specifically looking to support entrepreneurs from those demographics. For example, Fundr has successfully connected first and second-generation immigrants with investors who exclusively invest in immigrant founders. By doing so, Fundr facilitates a more equitable and inclusive funding process.
Selecting and Evaluating Startups for Success: How it Works
Fundr implements a rigorous evaluation process to ensure the legitimacy and potential of startups. A comprehensive 90-point evaluation considers factors such as the team, traction, and market viability. This evaluation helps startups gain insights into their strengths and areas for improvement. Additionally, Fundr collaborates closely with startups, analyzing financial projections, pitch decks, and other crucial information to assess their suitability for the platform. While primarily focused on pre-seed startups, Fundr also welcomes those with products and revenue-seeking funding.
Overcoming Challenges and Paving the Way
The journey of establishing Fundr was not without its obstacles. Initially, the platform faced resource constraints while creating portfolios for angel investors. However, the team shifted its focus, realizing the significance of the backend process that investors found valuable. This pivot allowed Fundr to stay true to its mission of helping startups secure the funding they need. By envisioning a platform that caters to both startups and investors, Fundr has reached a prominent position in the funding industry.
Getting Started and Advice for Startups
For startups eager to start on their funding journey, starting with Fundr is just a 20-minute application away. To maximize their chances of finding the right investors through Fundr's
algorithm-driven approach, startups should make sure every detail is filled out. The platform connects startups with compatible investors, leveraging data to make well-informed matches. Additionally, Fundr encourages startups to prepare themselves for investment by providing resources and guidance to enhance their chances of success. Fundr's commitment to diversity and inclusion extends beyond just matching founders with investors. The platform also helps investors better understand their pipeline and how they have invested in or supported founders from different backgrounds. By providing investors with demographic data, Fundr enables them to make more informed and equitable decisions regarding their investment portfolio.
Fundr stands as an up-and-coming hub in the startup funding industry, offering a fair and data-driven platform for entrepreneurs seeking investment. With a commitment to equity, transparent evaluation processes, and a dedicated founder, Fundr empowers startups to realize their potential and connects them with the right investors. Kickstart your funding journey today, knowing that Fundr is there to support you every step of the way.
Click here to get started today: