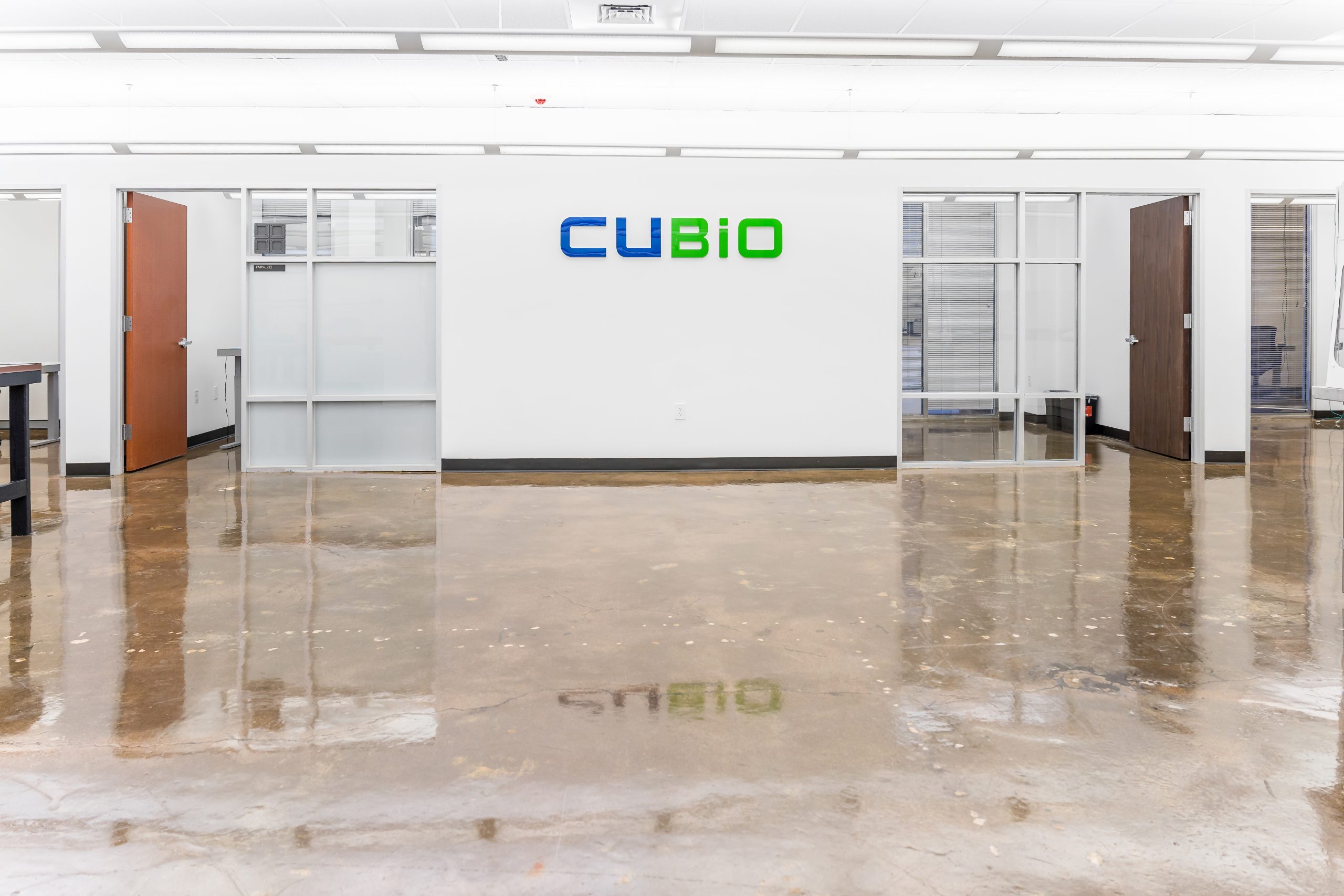 Local Lab Space and Global Outreach: The Perfect Blend for Success
In the fast-paced world of life science startups, your environment can either push you
toward success or hinder your progress. Every startup is unique, which is why every
space should be personalized for each startup's success. Here's a deeper dive into
different types of lab spaces and what could be the right fit for your startup.
Private Lab Spaces: The Exclusive Sanctuary for Serious Innovation
Benefits and Why They Matter for Your Startup:
Privacy: Focus and confidentiality are crucial when you're breaking new ground. A
private lab ensures you have the solitude to dig deep into your research without
distractions or security concerns.
Security: Intellectual property is the lifeblood of any startup. Our private lab
spaces are secured to protect your valuable assets, both physical and
intellectual.
Resource Sharing: Shared equipment means you don't have to compromise on
your research tools due to budget constraints. This way, you get the best of both
worlds—privacy and a collaborative spirit when needed.
Space: As your team grows, so will your need for a flexible environment. Ample
room means you can grow without the headache of having to change locations
frequently.
Best For: Startups focused on intense R&D, requiring a secure and exclusive environment for complex, long-term projects.
Pricing: Starting at $6,500
Size: 2,000+ sqft
Customizable Lab Space: A Scalable Environment for Growing Teams
Benefits and Why They Matter for Your Startup:
Flexibility: As your projects evolve, so will your space needs. These customizable
labs can change as you do, allowing you to scale up or down as required.
Scalability: Don't let your workspace limit your growth. The adaptable layout
means as your team grows, your space can too—without the inconvenience of
relocating.
Efficiency: Your team's workflow is unique, and your lab space should facilitate
that. Organize workstations and equipment in ways that eliminate bottlenecks
and enhance productivity.
Brand Identity: A workspace that reflects your brand not only boosts morale but
can also impress potential investors, partners, and clients who visit your lab.
Best For: Rapidly growing startups that need a flexible environment, adaptable to
diverse project requirements and team sizes.
Team Size: Designed for teams of 10-30
Stop by for a tour and discuss possible prices according to your request!
Community Lab Spaces: Where Collaboration and Affordability Meet
Benefits and Why They Matter for Your Startup:
Affordability: Limited funding shouldn't limit your potential. Community lab
spaces offer a cost-effective solution for startups that are still securing their
financial footing.
Networking: In the startup world, it's not just what you know but who you know.
Being in close proximity to other startups increases your chances of beneficial
collaborations and partnerships.
Flexibility: Perfect for lean startups that don't need an entire lab but could benefit
from the energy and resources of a communal environment.
Best For: Early-stage startups or smaller teams who can thrive on synergy, benefiting
from networking and a shared sense of community.
Pricing: Starting at $1,050 (without lab equipment)
Choosing the right lab space is more than a logistical decision; it's a strategic one that
can significantly impact your startup's trajectory. Whether you need the security and
solitude of a Private Lab Space, the scalability and adaptability of a Customizable Lab
Space, or the affordability and community benefits of a Community Lab Space, there's
an option uniquely suited for your startup's needs. Your work space directly correlates to
the innovation, success, and growth you create.
The CUBIO Advantage: More Than Just a Lab Space
Choosing CUBIO means you're not just renting square footage; you're entering an
interconnected, global ecosystem. Elevate your startup's potential with access to a
comprehensive network of resources, from expert mentors to venture capitalists.
Act Now: Spaces Are Limited
Don't miss your chance to become part of an ecosystem designed to push your startup
forward.
Ready to make the leap? Contact us today to tour the lab!
For more information and to schedule a tour, click here to get in touch on our website!